Pure Words of Truth
Where the 1611 Authorized Version Reigns Supreme
The Common Man's Reference Bible

The Common Man's Reference Bible is designed to aid the sincere student in personal understanding of the
pure words of the 1611 Authorized King James Bible
and to exalt the pure words and sound doctrine of the word.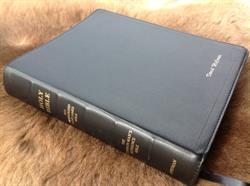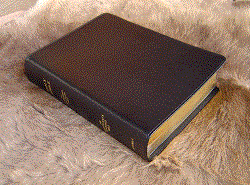 Copyright © 2015 First Baptist Church of Lowell • All rights reserved. • E-Mail: purewords@juno.com
•
What is the difference between the second and third editions?

•
Introduction and family pages in parchment paper color
•
Lined pages for additional notes after Revelation and before the maps
•
Twelve colorful and uniform maps
•
Wider margin around the text
•
Thinner due to 22# paper rather than 28# paper
RETURN POLICY
•
No returns for name imprinted Bibles will be accepted.
•
Please correspond directly through email for any issues.
•
A 20% restocking fee will apply